DETAIL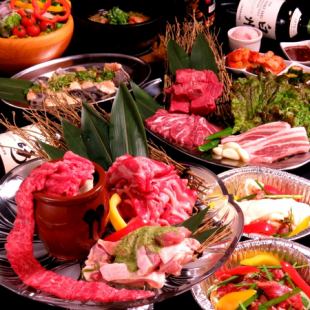 【Weekday Limited】 Super super deals! Including 90 minutes for drinks with custom order 5000 yen! ※ Extended to 120 minutes by December booking during November
5000 Yen
Choose a pot course ♪ ♪ Choose from cheese tacalbie or bulgogi! ♪ full of popular products of lotus ♪ filled with jar potted beef and thick-cut upper tongue! Super profit course ☆ Weekday only !! ※ 4 people for the picture is.
Menu
[Weekday only !! 90 minute drink all course course 5000 yen]
* 90 minutes extended in 120 minutes to November during November OK! OK !!!
Lotus salad
Kimchi Assorted
Corn cut beef tongue (salt)
Salt lice
Samgyeopsal (wrapped vegetables, with condiments)
Basil chicken
Huge red gains
Specialty! 50 centimeters carb remedy
"Bulgogi" or "Cheese Taccarbie"
Hormone mix
Porridge of deadline
dessert
Coupon that can be used
【Banquet special coupon】
Limited to those who use the course
"1 free" or "meat cake free" for over 10 people

Presentation conditions

At the time of booking

Conditions of use

Course coupons and all-you-can-drink coupons can be used at the same time / Over 10 people / Food and beverage / Reservation required

Expiration date

Until the end of November 2017

Weekday limited ★ Super super deals course!
All you can drink for 90 minutes!

Presentation conditions

At the time of booking

Conditions of use

Can not be combined with other tickets / services / lunch unavailable / for 4 or more people

Expiration date

Until the end of November 2017

◆ Early booking only ◆
Those who book a December reservation by November
Free for 90 minutes All you can drink in 120 minutes ★ Weekend OK

Presentation conditions

At the time of booking

Conditions of use

Lunch is impossible, for 4 people or more ● Weekend reservation with early reservation OK! The amount as it is !! ● Early booking benefit for the December booking

Expiration date

End of November 2017